Many players play private servers just to have fun pking... Some there are lots of PvP combat areas in mikescape and are very fun to pk in the first would be...
::edge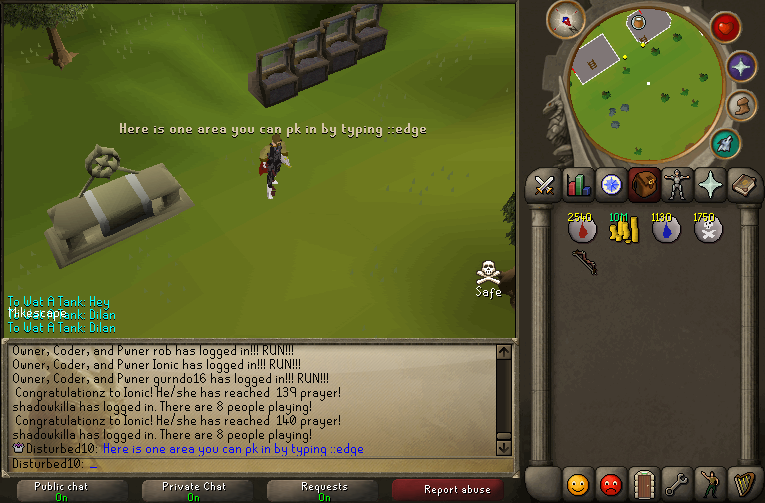 This place features a place for you to bank and change magic. This is not fun pking so beaware you will lose items
If your looking for some fun pking where you can just use your best gear and show your skill you have to try fun pk.
Features: Bank to withdraw food or gear to save you time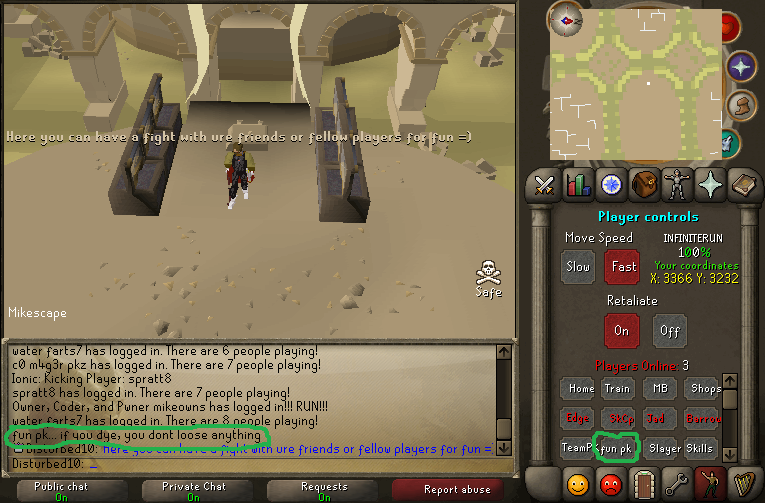 But if you and a friend just want to have some fun pking together i would suggest the team pk area, this area can be located by typing ::teampk.
It support a bank, an alter for switching magic, a pk shop and also an ectofuntus which supplies you with cooked sword fish.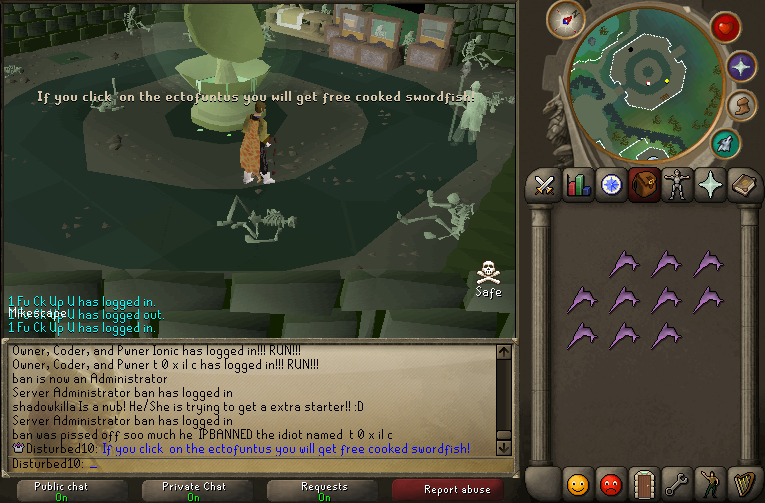 Have fun pking in these areas and make sure you follow the rules!