Many of our new players ask me where do you get a gs, dfs or bandos armor set.
These items can be obtained from the Advanced Shop which costs 100m to get in each time.
Geting to the Advanced Shop:
First of all teleport home once you are facing Varrock castle there will be a portal to the right that is the portal which you use to get in Advanced Shop the other is for Mods/Admins.
Advanced Shop Area: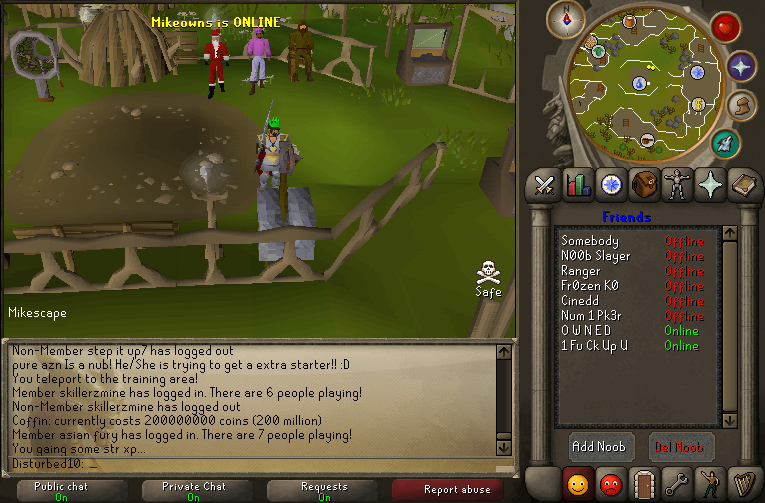 The man in the pink is the shop owned, and the stranger to the right of him is where you go to gable away your money on coffins which contain prizes.
Inside the Advanced Shop: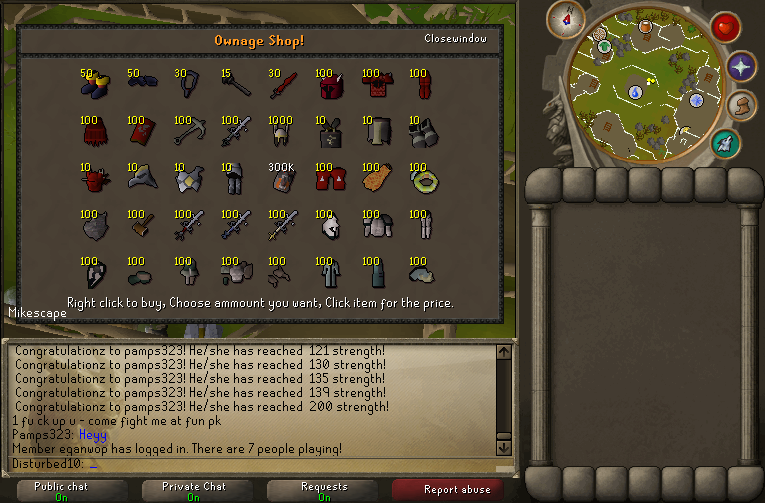 This concludes our trip to the Advanced Shop Thank you all.
-Disturbed10