First of all if u want really fast thieving exp and money start off by opening the players controls menu and click on SkCp tab which will teleport u to the area shown in the picture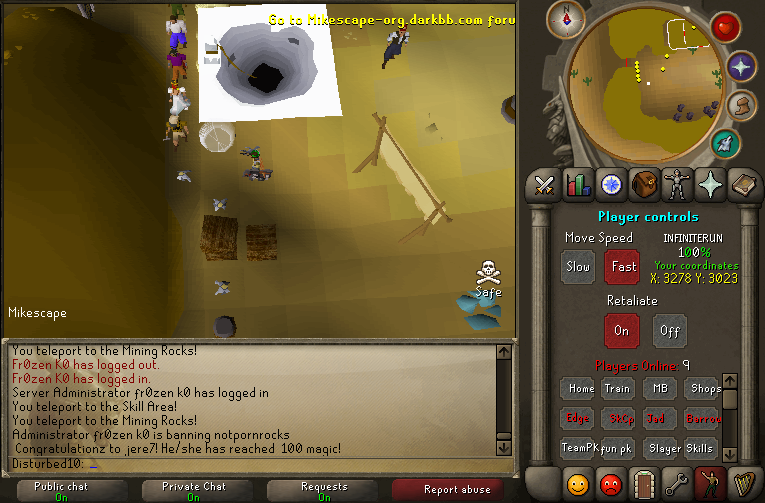 One your there click on the first portal and you will be in the training ground for the first 20 levels take frolm the general stall which gives 100k per steal as shown in the picture below
Once you have reached level 20 go to the next stall which happens to be the magic stall. From the magic stall you recieve 150k do that for a while until you hit lvl 40 now thats when the real money making begins you will get 200k per steal but un fortunately you will have to do it untill level 60.
once you have hit level 60 you have access to the gem stall this stall will give you 350k per thieft you can see this in the picture below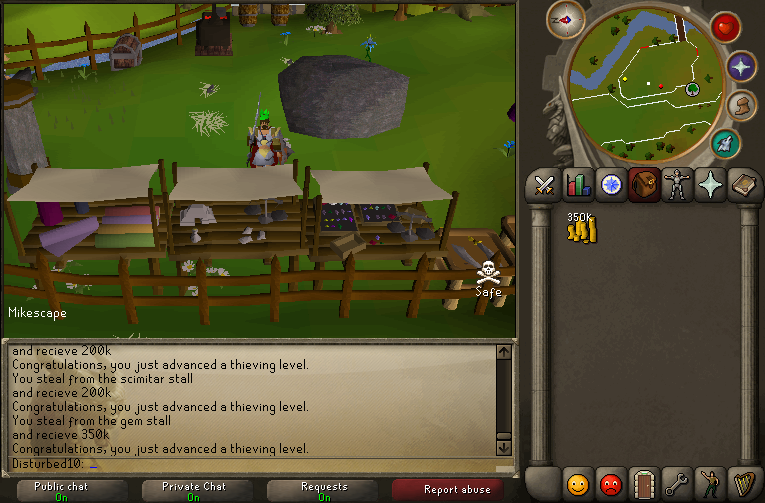 You next stall is at lvl 80 the silver stall from this stall you recive 300k dont even ask me why the money went down i didnt make this sorry but anyways you will have to do this for 10 levels until you hit 90.
This concludes my guide with the sixth stall the silk stall which once again brings you up to 350k if you want to just make money i suggest u stay at the gem stall but once you hit 90 you might as well just do the silk stall. This is a 100% acurate guide i got all the stats to make this possible and teach you something new.
Outlines:
-lvl 1 general stall 100k
-lvl 20 magic stall 150k
-lvl 40 scimitar stall 200k
-lvl 60 gem stall 350k
-lvl 80 silver stall 300k
-lvl 90 silk stall 350k
Thank you to:
mike (for making this game)
turglow3 (for making this forum possible)
and of course me (for geting all the levels and info)
also thanks to my friends and players of mikescape
HAVE FUN! pictures, info and guide by disturbed10
Tell me if there is another guide you might want